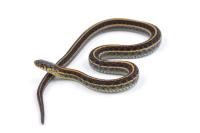 South Carolina is home to a wide variety of native breeds of snakes, some more dangerous than others. After all, what South Carolinian hasn't heard of the venomous Copperhead, Cottonmouth or the Eastern Diamondback Rattlesnake?
Are Snakes Dangerous?
Fortunately, most snakes that take up residence on your property are probably harmless. In fact, many of them can even be beneficial as they are great at eating other pests like insects and rodents. Nevertheless, snake removal and control is a common concern for our customers in the Greenville, SC area.
Snakes are very shy creatures, and they prefer to avoid humans altogether. Most encounters happen while gardening or working around wood piles, in crawl spaces or in sheds. These encounters can be startling, to say the least, and a few can be dangerous and result in injury or worse.
How to Remove Snakes from Your Property
If you've come across an unwelcome snake on your property, don't try to remove it on your own. Dangerous snakes are not always easy to identify, and trying to handle the situation without the help of a professional can be disastrous for you, your pets, or the snake.
When you call the snake removal professionals at A+ Wildlife Control, we will not only remove the snake from your property, but we will help to establish an exclusion plan that protects your home from recurring visits. We can help you identify problem areas of your property that may be attracting snakes, and make recommendations on how to remedy the issue.